Pixel Junk
Electrotexture Lab. explores the television's potential recycling opportunities. The installation recycles 15 discarded televisions and converts them from trash to an advanced performance instrument where VJs can express and communicate their visual counterparts to the music. The instrument is controlled via DMX (Digital Multiplex Protocol).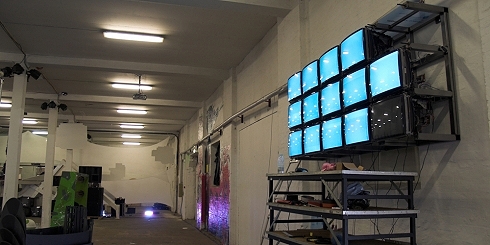 Information
Collaborators: Electrotexture Lab.
Involvement: Design, build and program the electronics for the installation.
Technologies: C / PIC18F MCUs / Electronics / DMX